Wedding Flowers: The Protea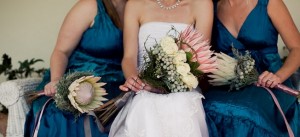 Every time I post a protea wedding on the blog I get a great reaction and it's no wonder – not only are proteas breathtakingly gorgeous, but they're statement flowers that are gathering quite a bit of steam in weddings worldwide right now. And it's super that the rest of the planet is catching on, but for us in South Africa, the protea already holds a very special place in our hearts. For one thing, the King Protea is our national flower. For another, the flower meanings of proteas are courage and diversity, which I think pretty much sums up our fiesty little nation. Proteas last brilliantly and dry well, which makes them great for arrangements, and their size means as little as a single flower can be used for a bouquet. I'm so happy that more and more brides are choosing them, and I hope to see more shapes and colours coming through alongside the traditional muted pinks we love so well.
So… to help you get your protea on, here's a selection of eye candy from our archives. I am seriously still swooning over every one of these beauties!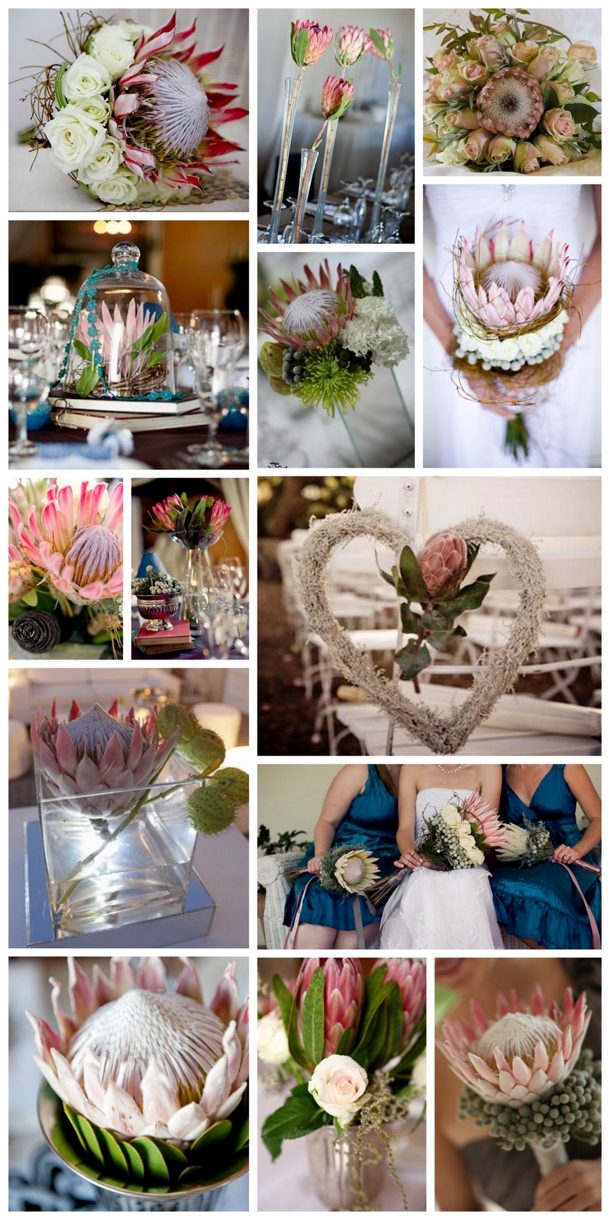 Row 1: 1. Kira & Jason/Just Judy Photography; 2. Hayley & Paul/Natural Light Photography; 3. Lenore & Adrian/Theunis Stofberg
Row 2: 1. Michelle & Frans/Love Made Visible; 2. Ashley & Malan/Joe Dreyer; 3. Nadine & Deon/Nikki Meyer
Row 3: 1. Helen & Julian/Photography by Claire Nicola; 2.  Michelle & Frans/Love Made Visible; 3. Carlien & Rudolph/Gavin Casey
Row 4: 1.  Ashley & Malan/Joe Dreyer; Michelle & Frans/Love Made Visible
Row 5: 1. Marlein & Hennie/Joanne Markland; Catherine & Marcin/Big Day Big Picture;  Ashley & Malan/Joe Dreyer