The Love List 21 Sept 2012
Weyhey, it's the weekend! And the end of my week of cat sitting for my housemates while they're off on holidays – I'm going to miss having a purring kitty curled up at the end of my bed through the night! And I always thought I was a total dog person… Anyway, in the meantime, little Missy is staring at me sweetly while I click through this week's beauties from the internet wedding world, to share them with you. But first, here's what you may have missed on SBB: Romantic French country inspiration with lavender accents | A classic wedding with carnival elements | A wine farm engagement shoot that had me longing for the Cape | A fashion-inspired wedding at a game lodge | Naked cakes are this year's biggest dessert trend | Perfectly pretty and perfectly pink Beloftebos wedding + a video | He's from SA, she's from Poland, they met in London and got engaged in Paris! | Beautiful images of brides getting ready.
Also, a HUGE thank you to all of you who have participated in the 2012 reader survey. If you haven't yet then pretty pretty please, take 5-10 minutes to do it now!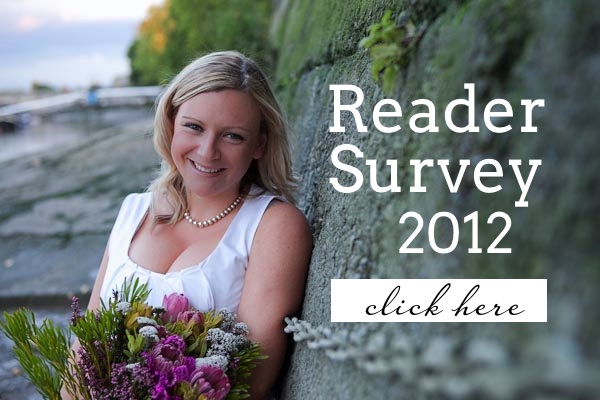 Here are my web favourites of the week…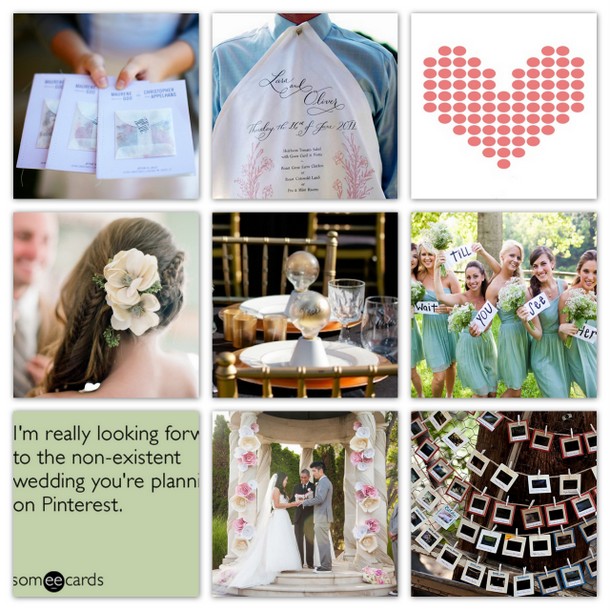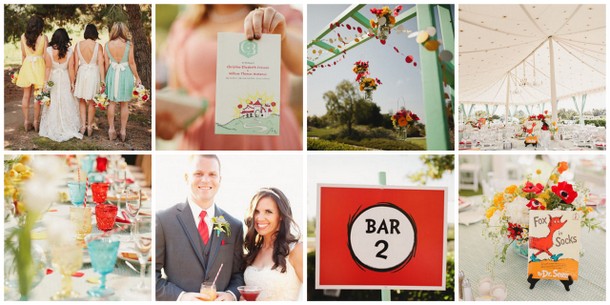 WEDDING OF THE WEEK
I can not tell you how much I LOVE this week's wedding of the week! I've been involved with children's books for most of my professional career, so the idea of a Dr Seuss wedding immediately made me sit up, but my next thought was that surely there's no way to do that without it looking like a themey kiddie birthday party. Right? Well, wrong. Probably because it was styled by an amazing team (Amorology) who took the original Seuss covers from my own childhood and used them as a palette (aqua, poppy and yellow – SO fun), adding subtle whimsical touches like a star-ceilinged marquee or 'bar 1′ and 'bar 2′ (after Thing 1 and Thing 2) with signature cocktails, but wow. Almost certainly my favourite themed wedding of all time. (Catch part 1 here, and part 2 here; images by Matthew Morgan.)