Real Wedding at Netherwood {Michele & Brad}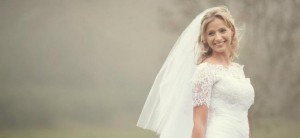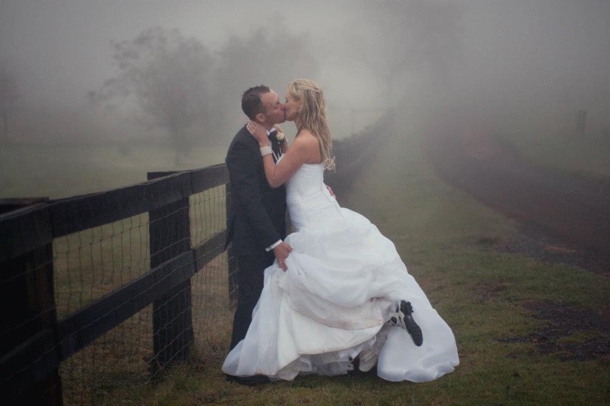 Morning SouthBound Brides! We're kicking off today's pretty with a foggy wedding from the beautiful Natal Midlands. Now fog might be one weather scenario you hadn't considered (and to be fair, most of you won't need to), but Michele and Brad got a LOT of it. And here's what immediately made me love them when Michele sent in her photos from Tyme Photography – there was no hiding away inside trying not to get her hair damp. They went out into that fog and rocked it like it was a Prince video. The results are amazing! And that's just one thing to like about this cozy autumn wedding, with it's swish black and white colour scheme, spirals of lamps and chocolate tequila (best favours EVER). It might be a million miles away from South African summer, but for those of you just getting cracking with your planning, I hope this (and the other lovely autumn and winter weddings we've featured here) will at least make you consider an off-season wedding. Because they can be so, so lovely! Anyway, before I start preaching, I'll hand you over to the lovely Michele…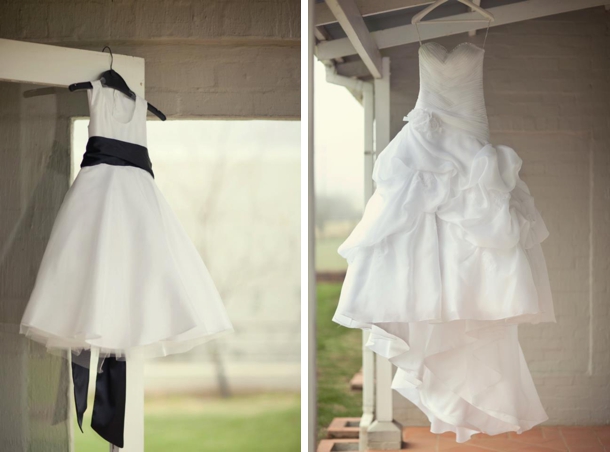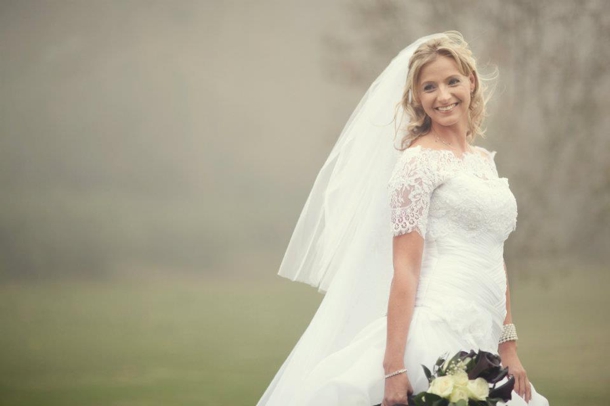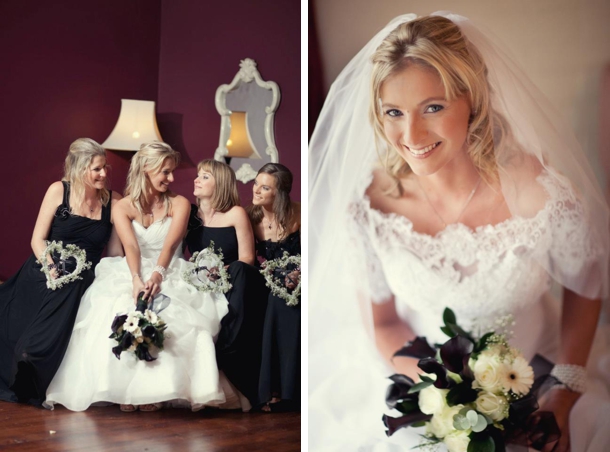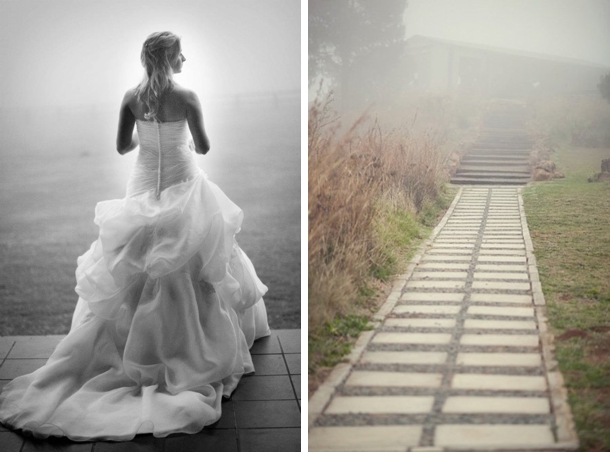 Brad and I met through our siblings who studied together at RAU. We met one night seven years ago at Vacca Matta at Montecasino. We dated briefly but went our separate ways after three months. After six years apart, we bumped into each other at Pick 'n Pay. We started chatting again and soon enough ended up back together. Two years later, Brad whisked me off to Le Petit Ferme in Franschhoek, where he proposed amongst the vineyards. Perfect!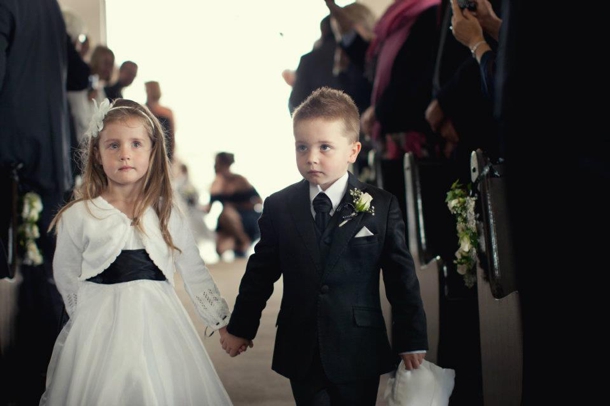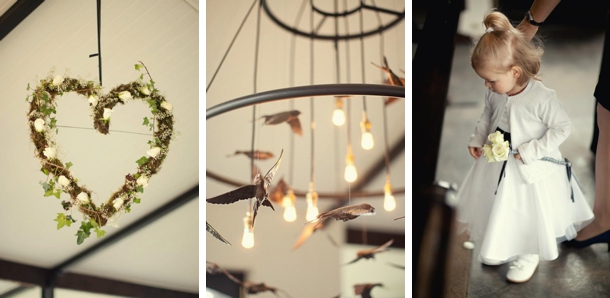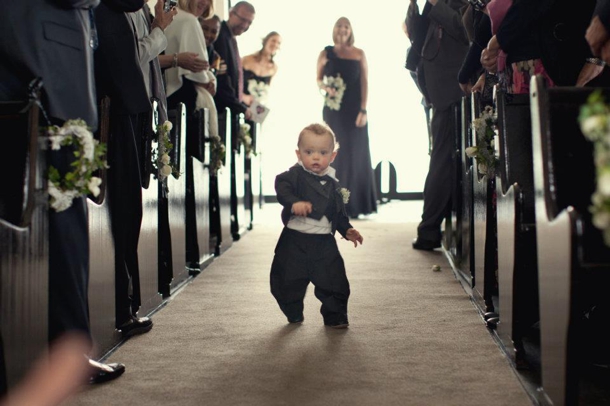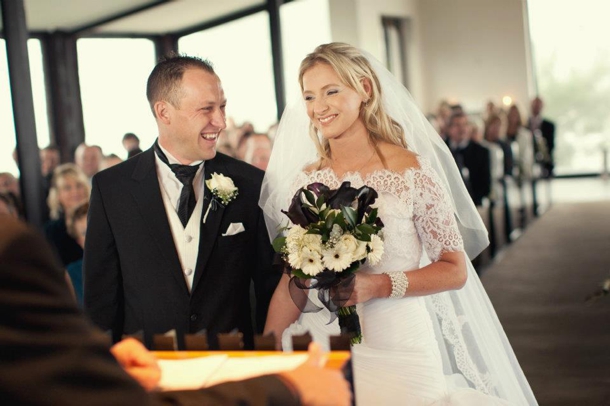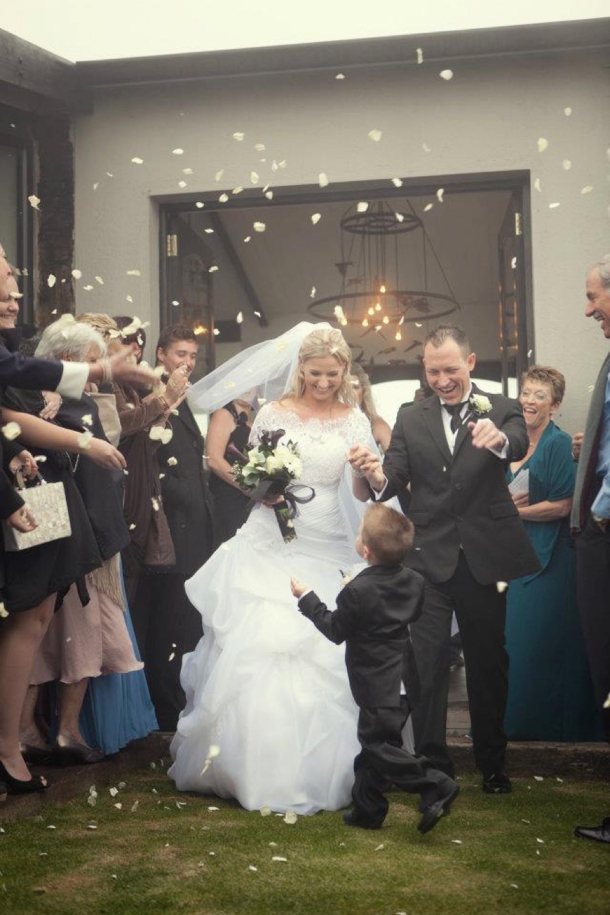 Brad and I have always loved the black and white colour scheme, so that was an easy decision. We had come across Netherwood when we first got engaged and fell in love with the venue on our first visit. We decided to go for a chic country feel for the décor, which would complement the farm venue.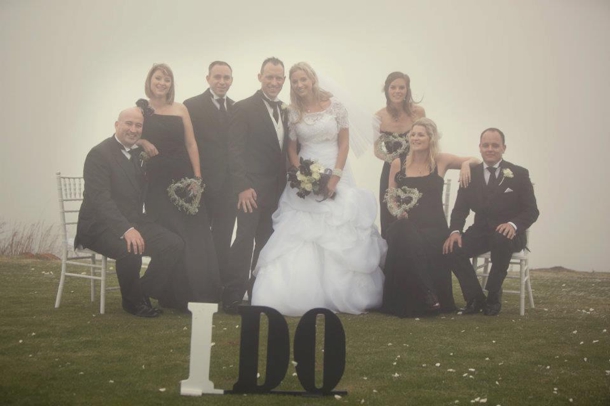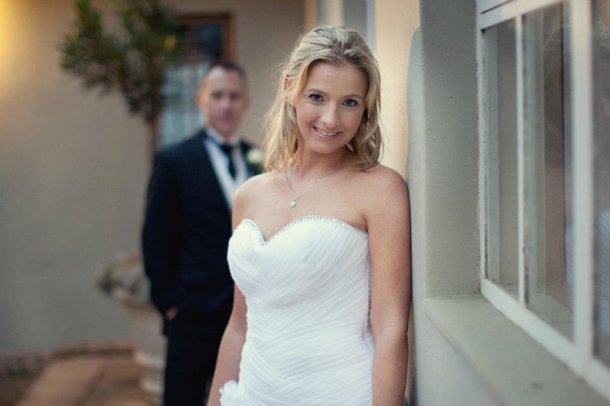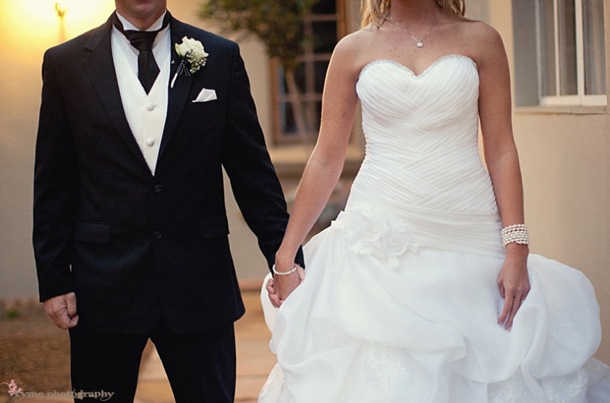 I made a decision that I wanted to plan our wedding myself, so everything we envisioned would become a reality. I do think that the personal touch most definitely was evident. We made the little tequila favors that the gents got to enjoy and my mom and I spent endless hours wrapping sweets in black and white for our candy buffet. The day before the wedding, my family and some close girlfriends helped me put the venue together to ensure it was all perfect.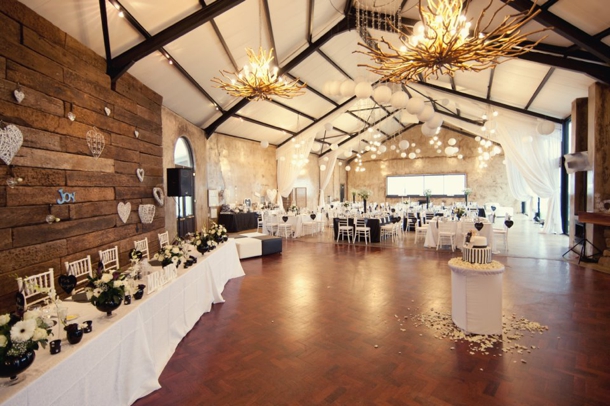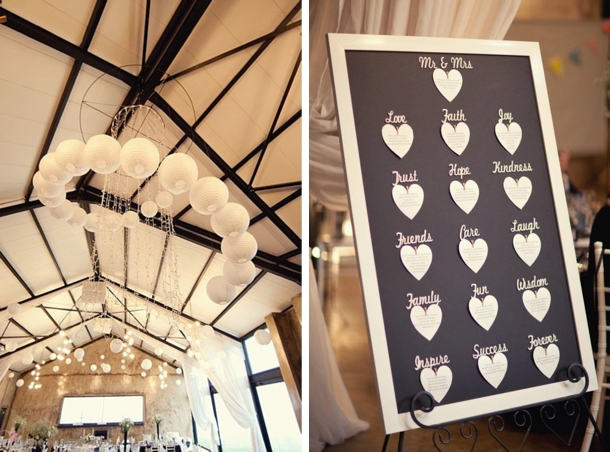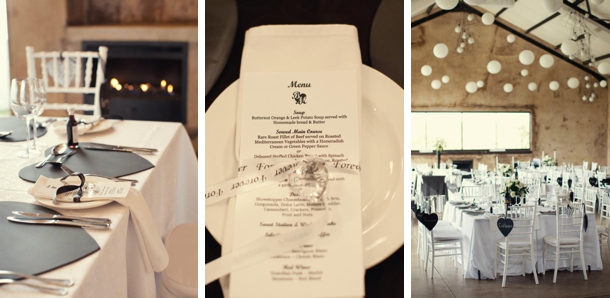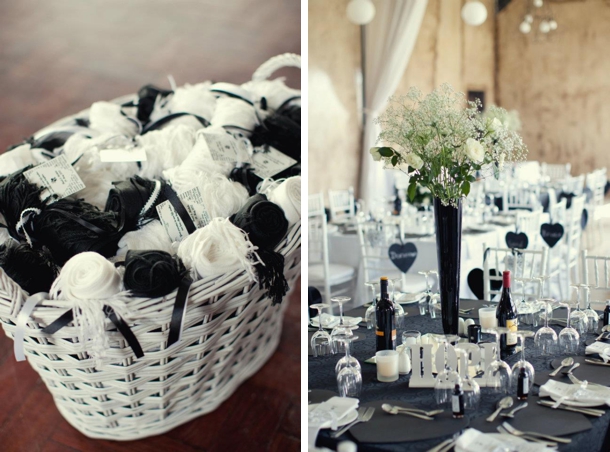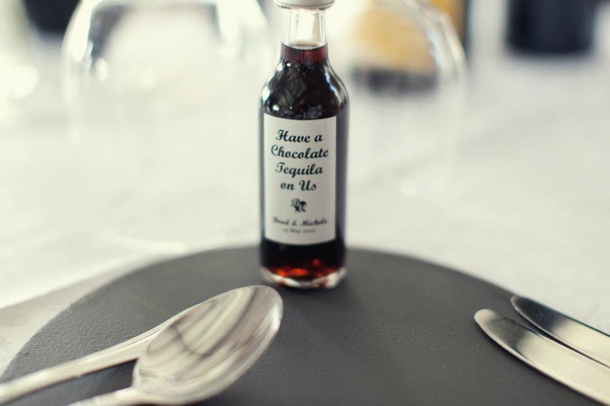 On the day, bad weather rolled in just 30 minutes before our ceremony – it most certainly added to the atmosphere of our special day! I also loved that our dancefloor was packed from start to finish, and of course being able to share our special union with our nearest and dearest. A lot of our guests commented on how much love could be felt in the room at our wedding and I think this is very much a reflection of the relationships our parents and we share.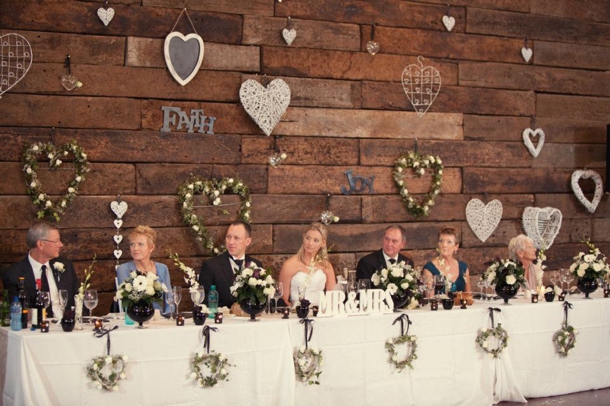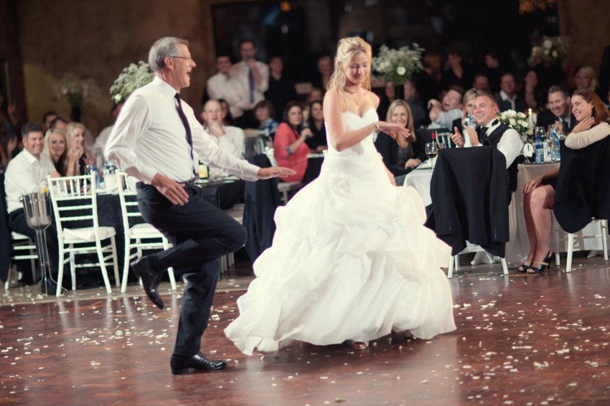 My advice for future brides and grooms:
Enjoy every second – take some time for you and your groom alone between your photographs and the reception to take everything in.
Do not stress if anything goes wrong on the day – nobody knows what it should have looked like or what should have happened.
The weather is out of your control. Don't let it ruin your day. Embrace it and remember what the day is really about.
Rather confirm and plan everything in advance. The more you get done earlier on…the less you need to worry about later.
Allocate budget to those elements which will be remembered on your day like your photographs. It is so worth having those beautiful images to look back on.
Once you have chosen your dress and décor stop looking at other options – it just confuses you even more!!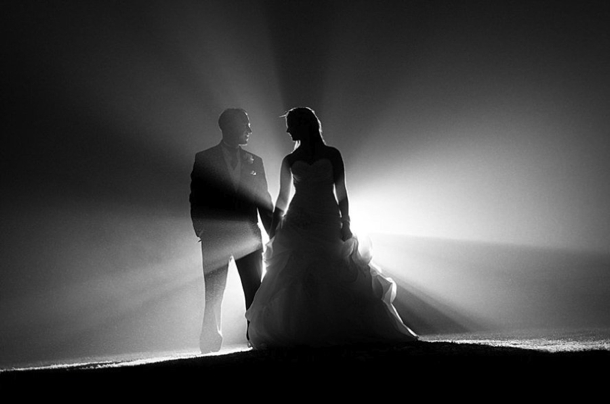 Thank you so much Michele and Brad! And big love also to Tyme Photography for sharing these pics. You can see more, as always, on their blog.
SERVICE PROVIDERS
Venue: Netherwood | Catering: Rita Lea Country Kitchen | Photography: Tyme Photography | Florist: Annesta Flowers for Functions | Cake: The Party Parlour | Stationery: KW Designs | Bride's dress: Olivelli | Bridesmaids' dresses: Bride & Co. | Hair: Bryan Wilmot-Pinnell | Makeup: Fordoun Spa | Hiring: Regal Rentals | DJ: M&M Mobile Disco | String Quartet: Allegro Strings | Candy Buffet: Sweet Buttercup | Video: Karen Le Grange Professional Videography