Q&A with Piteira Photography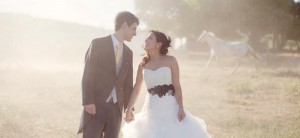 Happy Friday, friends! It's been a crazy but wonderful week at SBB headquarters, as I take a bit of a break to enjoy the Olympics. I'll tell you more about it on the weekend, but for now, let's just say that I am super excited and proud for all our gold medal winners! And speaking of South African talent, I have an awesome (part-South African) duo to introduce you to this morning. I first came across Kerry and Luis of Piteira Photography when I featured their adorable engagement shoot right here on the blog, and after that I started following their gorgeous work both in South Africa (where they spend time every year) and in Portugal, and they have really just gone from strength to strength. Somehow we all managed to synch our schedules and catch up in Cape Town in March, and they were just as warm and lovely in person as they'd always seemed online. I love the story of how they met, and I wanted you to meet them too, and to hear a bit of what they've learned working in Europe as well as SA. I love the concept of a husband and wife team shooting a wedding – not only do you get two talented photographers and two lens perspectives, but you also get two  creative minds. And I'll give you an insider tip – Kerry and Luis just happen to still have dates available for December 2012, so drop them an email and let them know I sent you. ;) {Oh, and PS, come back later today for a special SBB announcement!}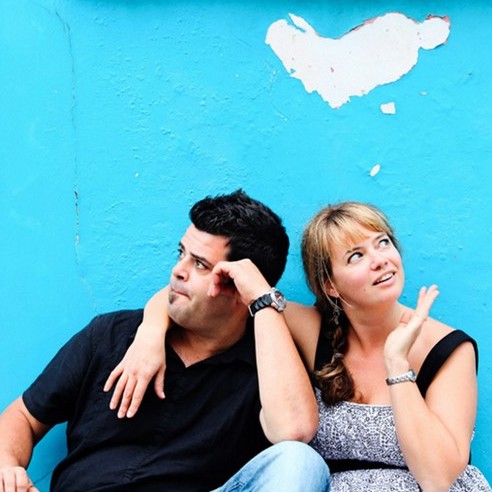 Hi guys! Thanks so much for talking to me today! Tell us about how you met?
We met while working as photographers for a cruise-line company and worked together onboard for several years before moving to Portugal.
How did you get started in wedding photography?
Honestly, it was quite by accident. We never really thought about being wedding photographers because we didn't really identify with the traditional, posed, cliché style that was predominant in the industry… we didn't even think about it for long enough to consider that wedding photography didn't have to be like that, until we were asked to photograph a wedding close to where we live. It was a last minute request and a favour for a friend so we took it on and it totally changed our minds about what wedding photography can be. The couple was madly artistic and gave us free reign to shoot whatever, however we wanted, the ceremony and decor was totally original, bohemian and completely non-traditional, we had the best time ever and at the end of the night we decided that if we could shoot weddings the way we shot that one, we could do this forever… and that was the beginning.
How would you define your style?
There are two things that we try really hard to convey in everything we photograph: beautiful light and genuine moments… and I guess the fact that we constantly strive for that is what defines our work. Aside from the subject matter, light is practically the most important part of a photo… we have taken wedding photos in a parking lot with McDonald's in the background, and you don't even notice the location because the light in that moment was just so perfect. And genuine expression is something we're constantly after… we give direction and pose but what we're actually looking for are the moments in between.They're more of a challenge to capture than a perfectly posed photo, but they tell so much more about a couple and who they are.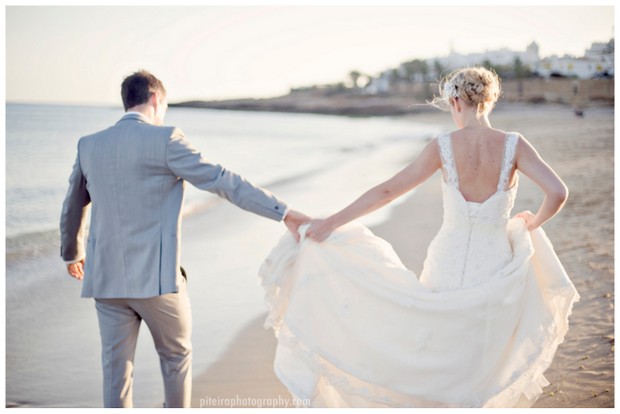 Which part of a wedding do you like shooting the most?
It's difficult to say – every wedding is different, sometimes it's the ceremony, when couples write their own vows and everyone gets a bit teary-eyed; sometimes it's the preparations beforehand, the confusion and excitement and last minute things not going according to plan; sometimes it's the shoot with just the couple, when they forget that you're even there taking photos and just do their newly-married thing. It's different every time!
Do you have any favourite photographers or major influences?
Favourite photographers change on almost a weekly basis, we love so many and keep discovering new ones. I think Henri Cartier-Bresson and his constant goal of capturing The Decisive Moment is a big influence on what we do, even if our subject matter is completely different.
You live in Portugal for most of the year – how do weddings there differ from South African ones?
South African weddings are way ahead of Portuguese ones, in just about every aspect. Portugal is still quite traditional and the majority of weddings are Roman Catholic, which means they have to be in a church and doesn't leave brides with too much room for creativity. But even with regards to styling, decor, wedding fashion… in all these aspects South African couples are more likely to personalise the wedding and make it individual, they are not afraid to break with traditions and re-invent the concept of "a wedding" to suit their style and personality.
What is it like shooting weddings as a couple?
Pretty great, actually… in the beginning it took a bit of adjusting to, especially since we are both strong willed and opinionated, but we have settled into a system and we both have strengths in different areas, our likes and dislikes, and have settled into roles that play to these strengths and complement each other photographically. If either one of us had to be shooting on our own I know that there would be things we would miss… wedding days are crazy with emotions and unexpected things happening all the time, I definitely think that we come away with a much more complete story of the day, from two different points of veiw.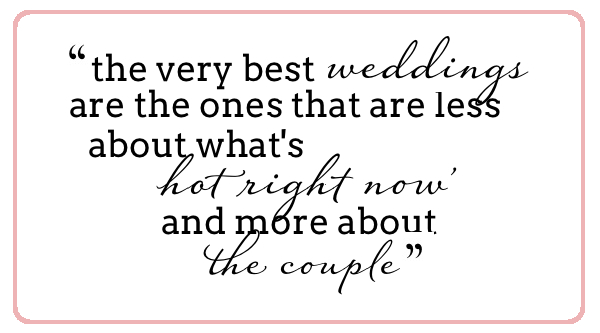 What wedding trends are inspiring you both right now?
It's very easy to get swept up in the world of "wedding trends" and there are some great ones going around but the very best weddings are the ones that are less about what's 'hot right now' and more about the couple… we are very much "less is more" kind of people so we tend to identify more with couples who have the same philosophy, but at the end of the day, it's all about the love… as they say: true love never goes out of style!
What makes getting married in South Africa special?
The scenery, the diversity, the people… everything! South Africa is such a unique, special place with so much to offer, so many talented and creative people to work with, I can't think of a better place to want to get married.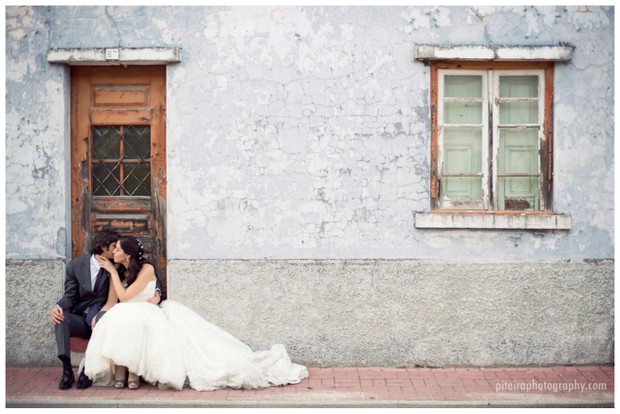 Any advice for couples planning their weddings at the moment?
Less is More! Don't overdo it, don't try to cram too much stuff into one day, keep things simple and you will be less stressed about things going wrong. Don't forget to enjoy yourself in the process! If the planning is freaking you out and making you cry, you need to step back from the madness and remember why you're doing this in the first place… focus on what is truly important and don't let the rest get to you. And delegate! Choose your wedding party wisely and give them things to do; you don't have to do it all on our own.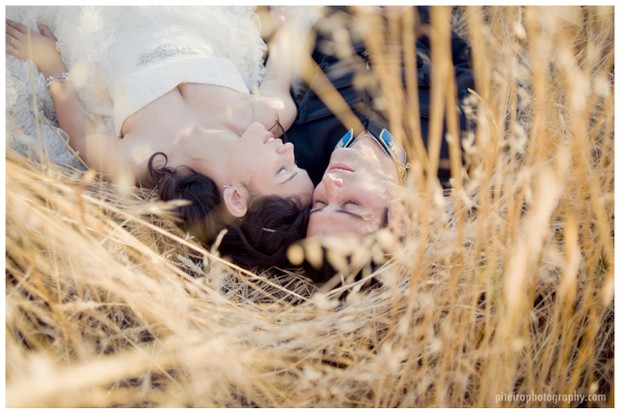 We're passionate about… making an effort to live in the moment (easier said than done but we try!).  Cooking, although never at the same time… we work well together, but that doesn't (yet) extend to the kitchen! The environment… it is our dream to be able to live "off the grid" one day. We also really love our dog… he's the third member of our team.
If we won the lottery we would… buy a small farmhouse somewhere close to the sea with chickens, a few sheep and space for our dog to run… and a vegetable garden.
South Africa is… big sky, open spaces, amazing people… home.
Contact Piteira Photography:
Email: [email protected]
Website: piteiraphotography.com
Twitter: @piteira_photo