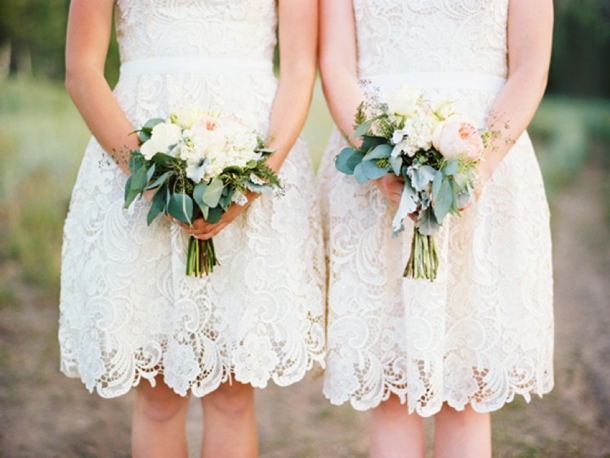 Image: via Belle the Magazine
Anyone who knows me would never describe me as a fashionista (I'm more of a uniform dresser – find one thing that works and buy it in every colour), but I absolutely love doing wedding fashion posts, especially since bridesmaid dresses have started taking on trends from fashion in general and not being a sort of fashion of their own (shiny, strapless, blush and bashful). Brides nowadays make so much effort to pick something their girls will wear again (although I wonder how many do, however pretty the dress is) and with the mismatched look here to stay, bridesmaids can also choose something that really flatters them and reflects their personal style. For 2013 there are a few key looks emerging, so in the next few weeks I thought I would bring you some inspiration from real weddings, as well as some of my favourite off the rack options. Today we'll start with probably the biggest trend in SA right now – lace dresses. I personally love this one – it's pretty, it's textured, it works with the vintage look so many brides are going for without looking fusty, and believe it or not a lace dress is incredibly flattering (the one I own always draws compliments). Neutral lace works beautifully, but so do colours or little black lace dresses, as you'll see below. And who says portrait backs are just for the bride? I love the way this extra touch of prettiness works in photos and there's no doubt your girl will feel like a million bucks. Which of the looks below is your favourite?
*UPDATE* For the most recent bridesmaid dress finds, check in with our Bridesmaid Boutique Pinterest Board.
LITTLE BLACK DRESSES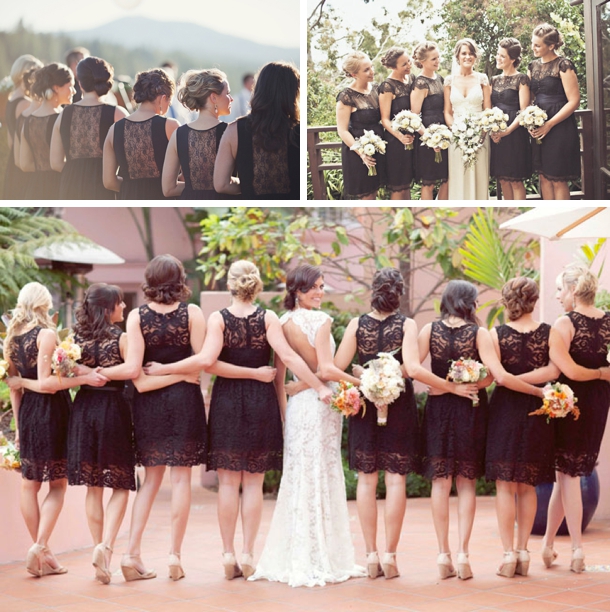 Images: Row 1 – via Belle the Magazine (left);  One Point Photography/Anna Campbell via The Babushka Ballerina (right); Row 2 – Joielala/BB Dakota via Green Wedding Shoes

A TOUCH OF COLOUR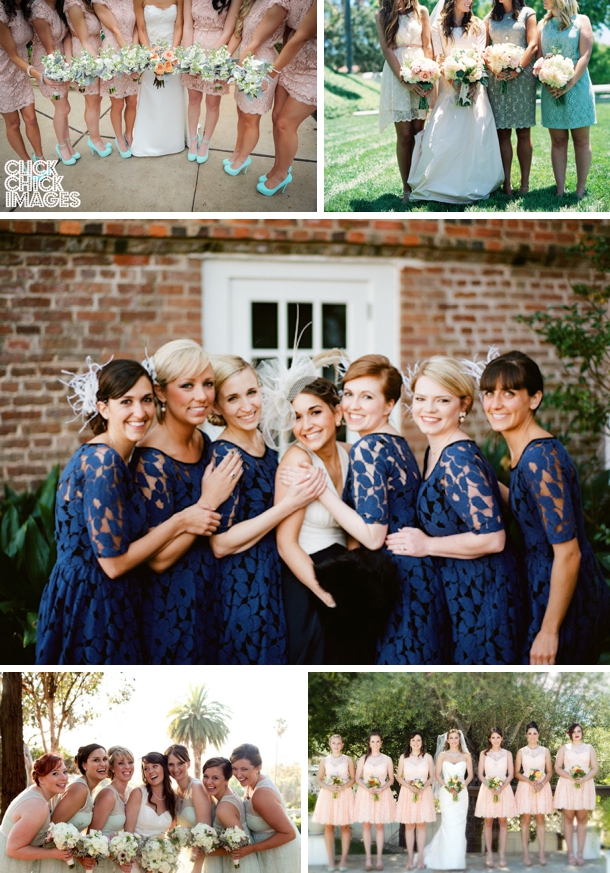 Images:Row 1 – Click Chick Images (left); Rachel Thurston via Ruffled (right); Row 2 – Nathan Westerfield/Anthropologie (with lace overlay) via Southern Weddings; Row 3 – Melissa McClure Photography/Forever 21 via Bridal Musings (left); Julie Mikos | Photographer/Eileen West via Elizabeth Anne Designs (right)

NICE AND NEUTRAL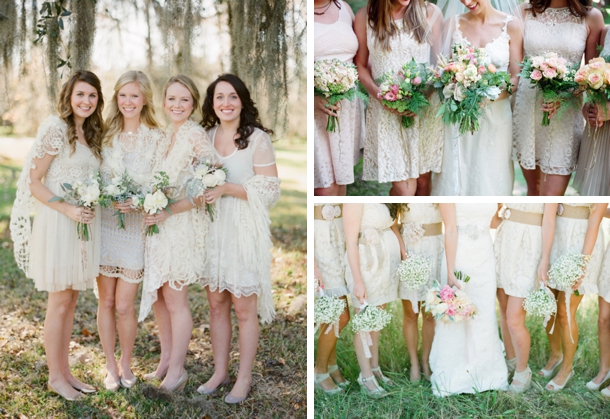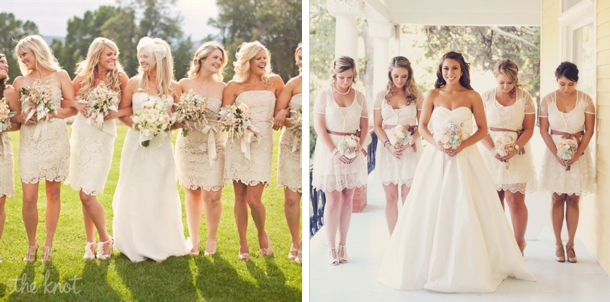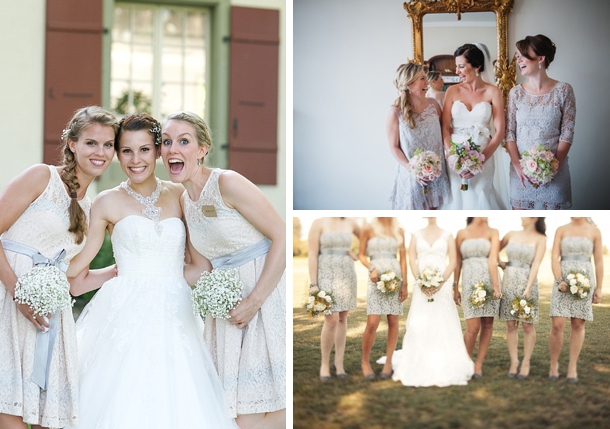 Images: Row 1 – Jose Villa via Once Wed (left); Laura Murray via Grey Likes Weddings (top right); Lane Dittoe Photography/Forever 21 via Style Me Pretty (bottom right); Row 2 – Audrey Hannah Photo via The Knot (left); June Bug Company/Urban Outfitters via Wedding Chicks (right); Row 3 – Andrea Kuehnis via I Want That Wedding (left); Lauren Kriedemann/Francois Vedemme, Zara on SBB (top right); Andria Lindquist/Macy's via Green Wedding Shoes (bottom right)

NOTE: This post includes affiliate links
The full bridesmaid dress series:
Lace | Stripes | Ice Cream Pastels | Floral Prints | Glitter | Great Gatsby/1920s | Skirts | Ombre | Key colours | Mismatched Neutrals | Illusion Necklines & Statement Backs