How to Style a Cheese Wedding Cake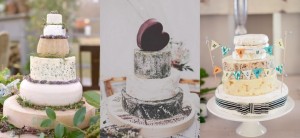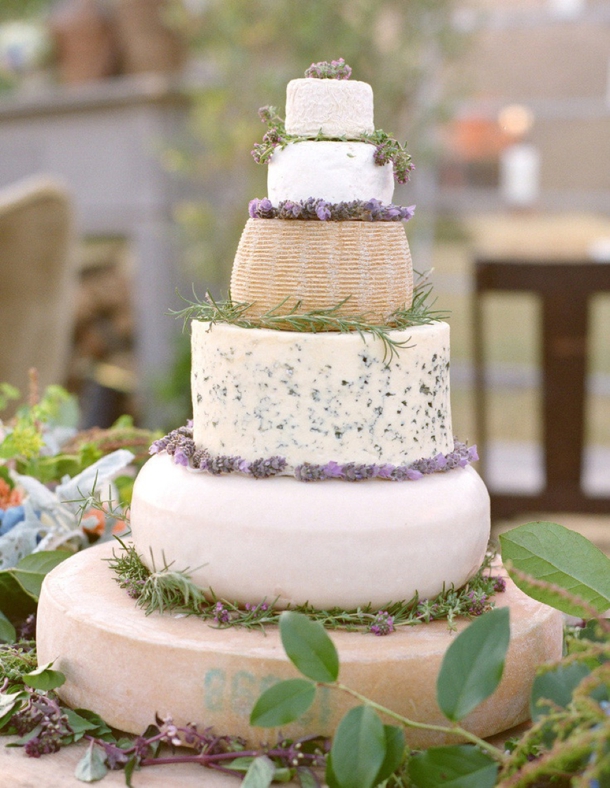 I don't know about you, but I love cheese wedding cakes – they're by far my favourite alternative to the traditional wedding cake. It's not just the abundance of delicious cheese (cheese!) but the fact that they can be so prettily styled. Fruit, crackers, edible flowers, herbs, drizzled honey, ribbon and of course different varieties, colours and shapes of cheeses can make each cake look unique and work to suit just about any wedding style. Plus, it's easy to put this together yourself (see our cheese wedding cake DIY instructions here). Don't get me wrong, I'm still a big fan of actual cake, but it doesn't suit all couples and I think it's great that nowadays people don't feel pressured to spend a fortune on something they don't want to eat themselves. A few weeks ago we looked at dessert table alternatives, but today I thought I would round up 20 gorgeous examples of cheese towers to give you style inspiration! Which is your favourite? Oh and PS, you can see more of the latest cheese wedding cake looks on our special Pinterest board.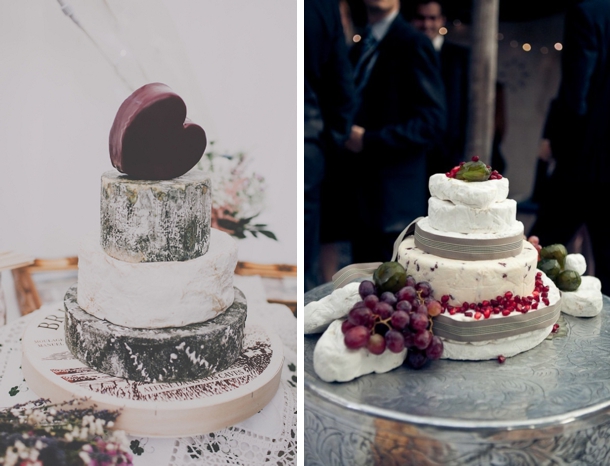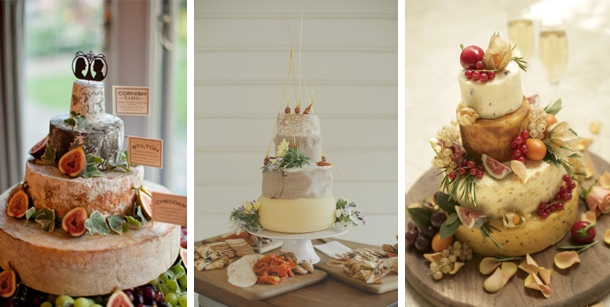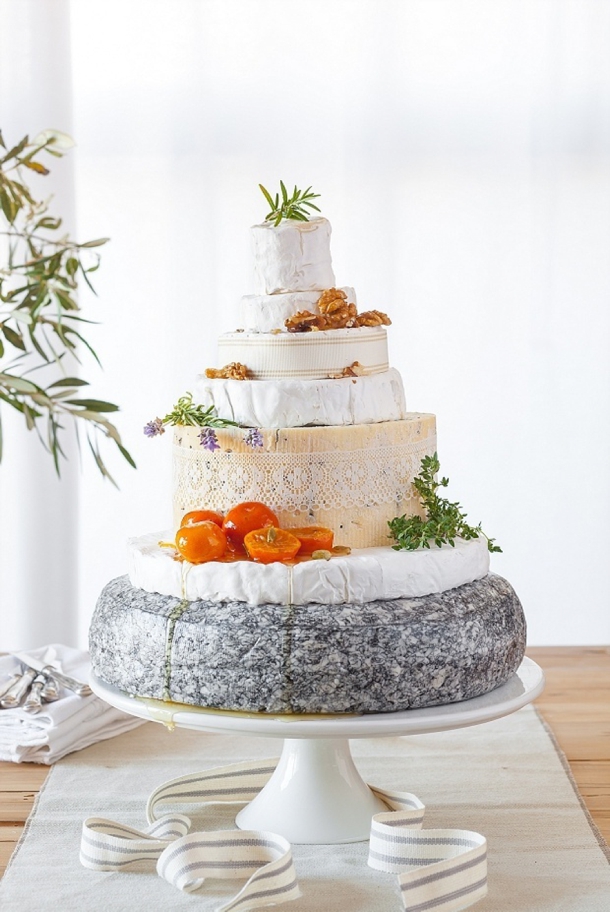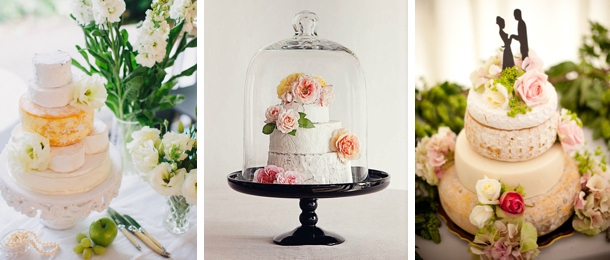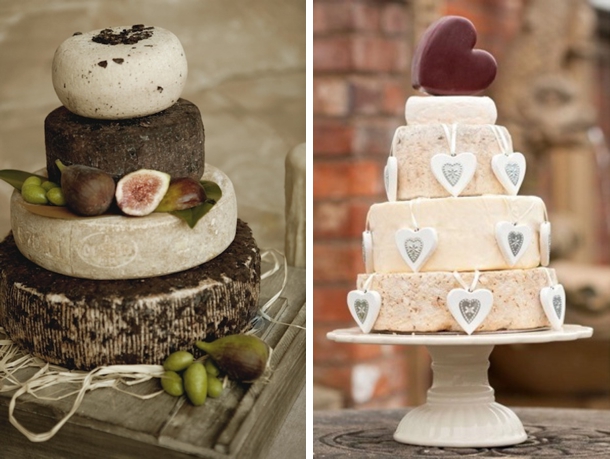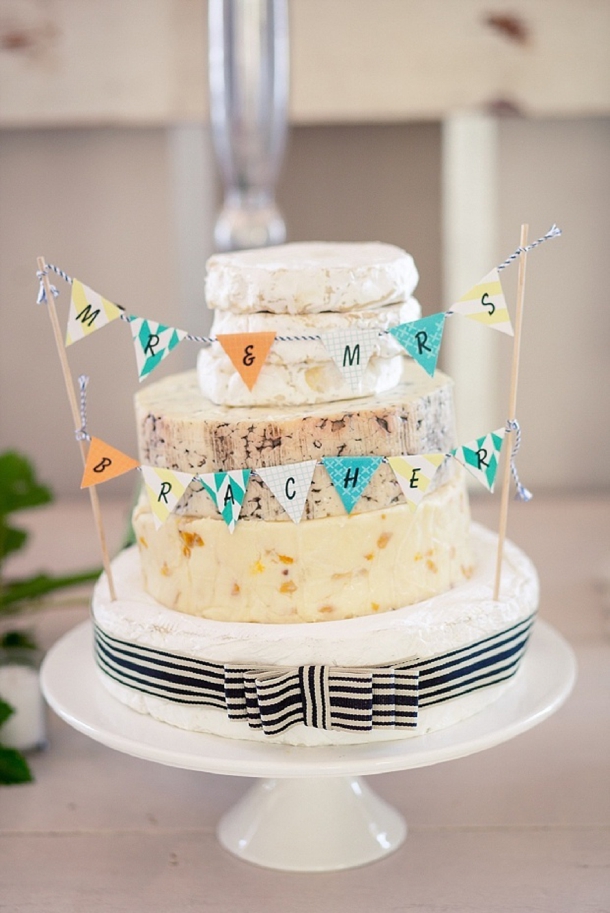 Love the chalkboard explaining which cheese is which!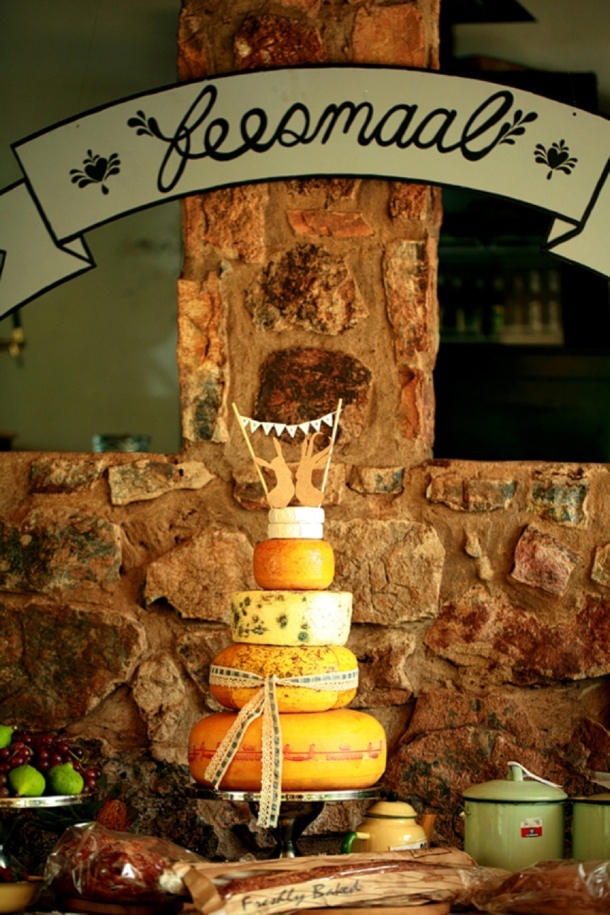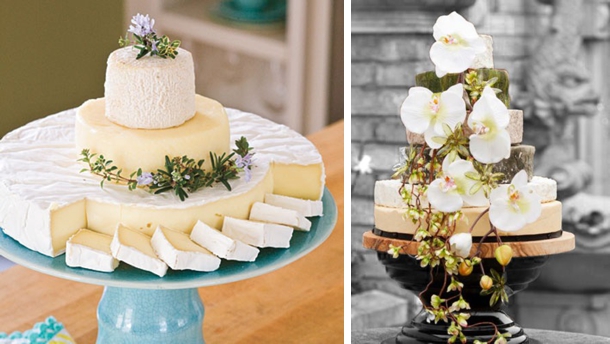 Sources (top to bottom, left to right): 1- Aaron Delesie/Kelly Oshiro Design via Style Me Pretty; 2- James Melia/Flourish and Prosper via Whimsical Wonderland Weddings; 3- Stephan Marais/Fairview on SBB; 4- Caught the Light/Forever & Ever Events /Tastes Delicatessen via 100 Layer Cake; 5- Stellar Photography via Style Me Pretty; 6- via My Wedding Thing; 7- Tasha Seccombe/Fairview via The Pretty Blog; 8- Nicole Cordeir/Woodside Cheese Wrights via Hello May; 9- Cypress Grove Chèvre  via The Knot; 10- Harrison White Photography/High Weald Dairy via You & Your Wedding; 11- Ocello; 12- C'est Cheese via Hitched; 13- Tasha Seccombe Photography via The Pretty Blog; 14- Eliza Claire via Rock My Wedding; 15- Ann-Kathrin Koch/Fine Cheese Company via Rock My Wedding; 16- I Heart Weddings/Cathrin D'Entremont Weddings/The Black Truffle via Polka Dot Bride; 17 (left & right) – Rensche-Mari van Dyk/La Marina via The Pretty Blog; 18- As Sweet As Images/Van Gaalen Kaasmakerij on SBB; 19- via Southern Living; 20- C'est Cheese