Featured in You & Your Wedding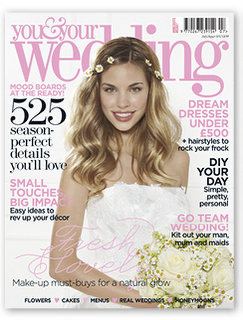 That's right, friends – I am super excited to announce that UK readers can now find a bit of SouthBound Bride goodness in the latest You & Your Wedding, which is on sale now. I can't wait to get hold of a copy myself!
You'll have to buy the mag to get all the details, but for now, I can tell you that you'll find some awesome decor and fashion inspiration. Early this year, I teamed up with the amazing Chanelle Segerius-Bruce and super stylist Louise of b.loved Weddings (as well as a team of fabulous people) to take the Sparkle & Blush concept to the next level. It's pretty, it's glam, and it's totally do-able. You'll be hearing a LOT more about the shoot and South African brides will have the chance to see it soon too! In the meantime, check out this behind the scenes video exclusively on the YYW site.