Colour Story: Mint & Peach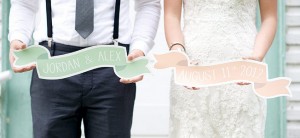 Afternoon, friends – time for another colour story to follow up on one of your favourite inspiration boards. This colour combo was a real winner when I put it together back in February. There's something soft and pretty but also quite zingy about the way mint and peach work together. In fact, I liked the combination so much myself that I used it for our EdWed logo. Here's the original board: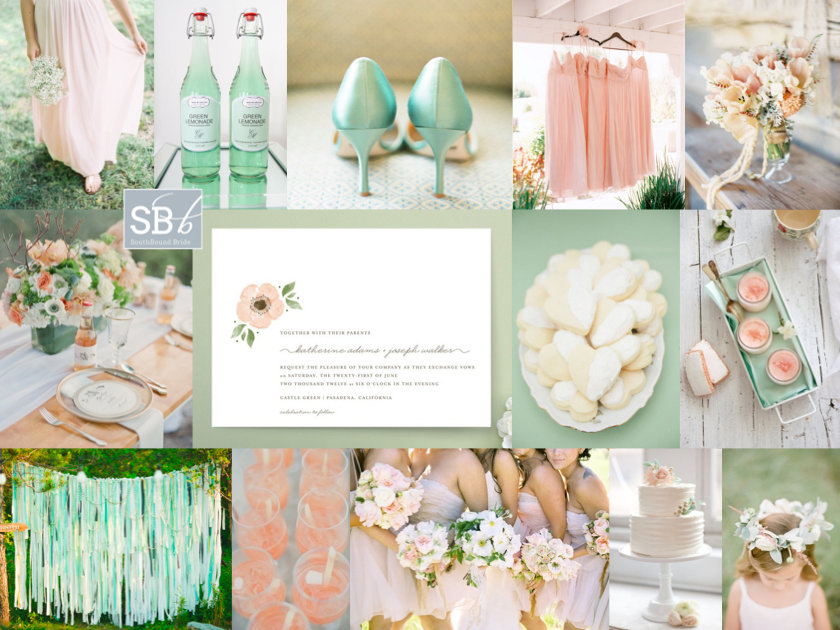 Full credits here.
What's more, mint and peach are the absolute perfect colour combo for a spring wedding, making them extra lovely at this time of year in South Africa. Add loads of white details – layers of tulle, crisp linens, bundles of soft white blooms, for even more beautiful country style, or keep things sleek and modern for a city celebration. There are so many possibilities.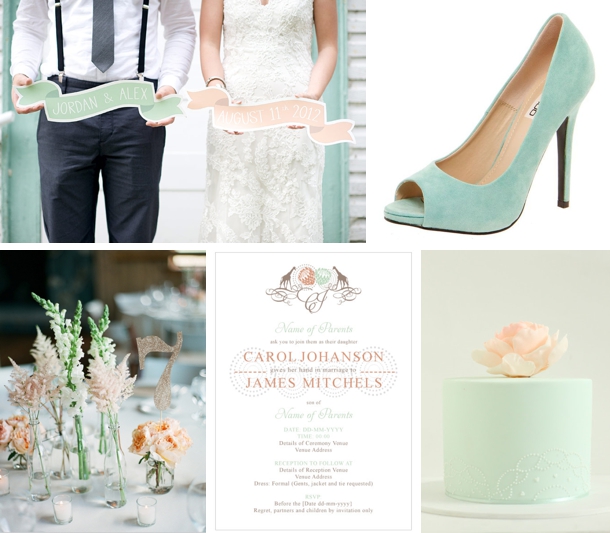 Credits (clockwise from top left): bride & groom {Chupp Photography}; mint shoes {Boohoo}; cake {hello naomi}; invitation {Invitation Gallery}; centrepiece {Laura Murray Photography/Love This Day Events}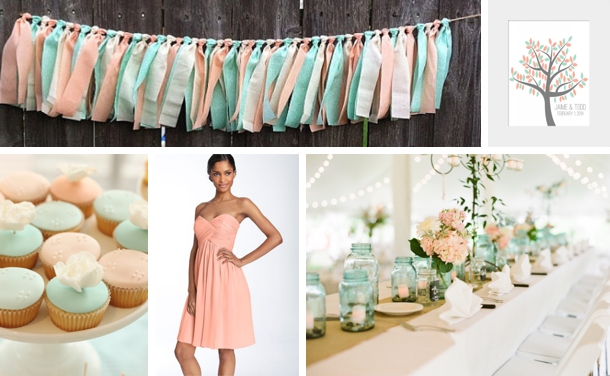 Credits (clockwise from top left): tassel bunting {Etsy}; tree guest book {Etsy}; table decor; peach bridesmaid dress {Nordstrom}; cupcakes {hello naomi}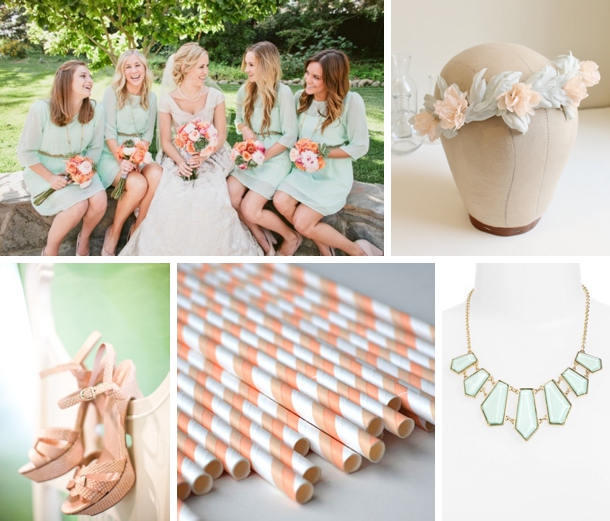 Credits (clockwise from top left): bridesmaids {Hello Studios}; head wreath {Etsy}; necklace {Nordstrom}; peach paper straws {NOTHS}; shoes {Nancy Neil}