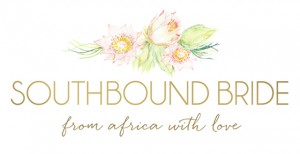 Hooray, it's finally here!
For the last few months I have been busting out to share with you guys what I have been cooking up – a brand new brand! Don't get me wrong, I LOVED the brand we had, especially my little pink and white Zulu love letter, but for a while now I've felt that it was time for something new. Something light, and airy, and sophisticated, and romantic – but at the same time, truly South African. I'm so happy to share our new brand (and revamped site) with you today, as I feel like it embodies all of these qualities. And with this being the start of a new year (and a chance to welcome all of you who just got engaged – CONGRAAAATS!), it's the perfect moment. So… WELCOME!
There are still a few tweaks being made to the site design (so please let me know if you have any issues, especially on mobile!), and a few more additions on their way over the next few days. First there will be the brand new, revised directory pages, so you can browse all those fabulous wedding pros to your little hearts' content :) Then (and this is SO RIDICULOUSLY EXCITING) we have a huge, amazing venue project that I have been working on for months launching – I'll be sharing lots of details about this soon! A shop is also on its way, full of the things you already love from bridesmaid dresses to handcrafted wedding details. And finally, we have the launch of Aisle Society to look forward to. January is going to ROCK. (Actually, February might rock even harder for me, but I can't tell you why just yet ;) ) So basically, settle in and especially if you're new, get ready for this to be your new online home for wedding planning.
Here are all the places to follow us for the full SouthBound Bride experience: